Our team provides simple, customized, and integrated solutions for your most challenging performance and total compensation concerns.
LTC Performance Strategies, Inc. is a 25+ year old, Los Angeles-based consulting firm whose mission has been to help client organizations meet their most pressing total compensation and performance challenges. To date we have supported more than 1000 of these privately-owned, publicly-traded and non-profit organizations of all sizes, across all major industry segments.
During this time, we have leveraged our team to provide our clients with customized, integrated, and easy to implement solutions to: (1) attract, engage and retain top talent; (2) incent the desired organizational, team and individual contributions; and (3) improve the performance, profitability and value of their organizations.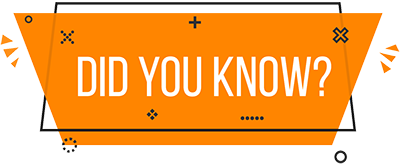 Remote work is effective and improves business outcomes while attracting talent, according to recent Gallup research data.
Our team has helped 100s of organizations attract, motivate, & retain top executive talent, while achieving their growth & profitability goals.
Our team provides simple, customized tools and systems for maximizing employee performance and driving business results.
Benchmarking
Not a working day goes by that we are not helping our clients benchmark their base pay, incentive compensation, and/ or executive benefits offerings.
Executive Compensation
for Today's Human Resources Leader
Geared for today's Human Resources Leaders, this is a tool that takes the mystique out of Executive Compensation & helps them to effectively manage this most critical investment.
Executive Compensation
for Today's CEOs and Business Owners
Loaded with quick tips, tools and guidelines to help CEOs and business owners manage their most critical investment- Executive Compensation
Executive Compen$ation
for Private Company CEOs and Business Owners
Finally, a quick read that zeroes in on the particular executive compensation challenges faced by Private Company CEOs and business owners
Think INSIDE The Box!
At last … -a simple, practical method for business owners and other leader to engage employees as partners in working to achieve your business and financial goals.
What Our Clients Have to Say
LTC helped me quickly align & focus one of my prior executive teams in improving performance/ value and preparing the company for sale. They quickly built trust and optimal engagement. I continue to recommend LTC to my business associates.
Brett Hadley, President / CEO & Long-Time Vistage Member
Roberts Cosmetics & Containers LTC's Business Essentials Training was extremely well received at all levels. We were able to quickly put the training into use with exceptional results.
John Hoskinson, Prior President
Gruber Systems Created a simple & defensible base compensation program: trust/ buy-in from organization improved dramatically; turnover dropped significantly.
Lynda Thomas, Prior Corporate Director
Technicolor In my prior CEO role for a large manufacturing company, I asked LTC to critique our Sales Compensation Plan prior to our national "roll-out." Their recommendations were totally on point and helped us to better align, focus and optimize our salesforce-great results!
Don Matso, Founder
The Valere Group Faster, superior, less expensive compensation solutions; easy to understand and implement.
Glenn Grindstaff, Prior VP, HR & Ethics Officer
L-3 Communications Sign Up For Our Newsletter